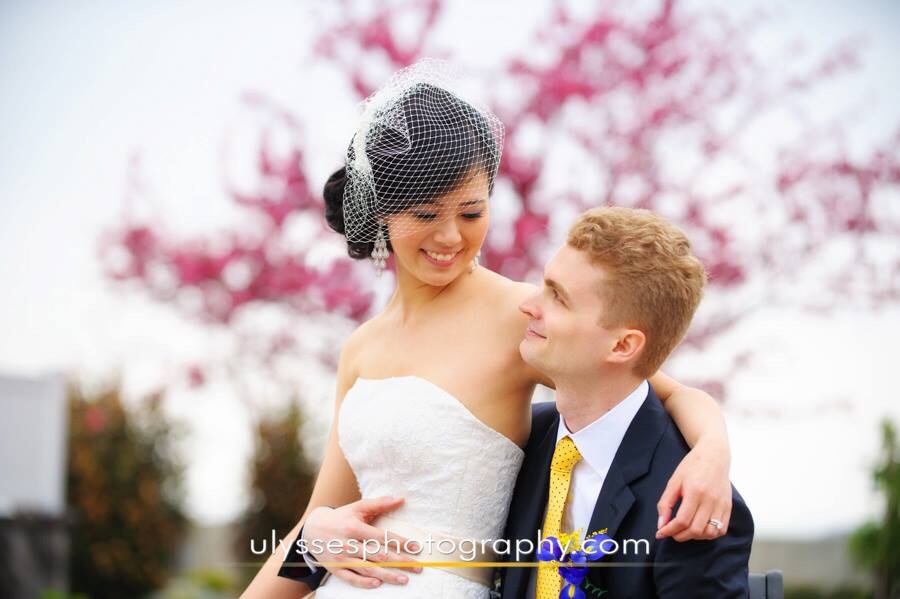 Kind and appreciative words from a happy bride make any of our days that much better. Hearing from a groom happens a little less often and, therefore, brightens our day beyond measure! Ben shared some beautiful thoughts and insights reminding us of how much we enjoyed photographing their wedding:
Ulysses and Jenni were everything we wanted in photographers. They were professional, organized, responsive, kind, and talented.

We took advantage of the engagement shoot that is included in the package. This was an excellent opportunity to get to know Ulysses and Jenni and get comfortable having our pictures taken. They were very good at being unobtrusive so we could get some natural looking shots. We ended up with a great mix of "candid" and posed shots and purchased the slide show (which we ran on a loop at the guestbook table at the wedding) and several printed photos.

In the days leading up to our wedding, we had an in-depth discussion with the photographers about the schedule for the day. Ulysses and Jenni were careful to note particular groups of people we wanted photos with so they could make sure to get them at the wedding. The photos turned out beautifully. We chose the pictures for and purchased a bound album and received helpful feedback from Jenni about the mix we had chosen. The bound album is very high quality. The digital negatives are also included in the package, so you can print your own photos later if you choose. The packages vary in price, and there are many optional extras, so you can get exactly what you want. We would strongly recommend Ulysses Photography to anyone in need of a photographer.
More with Val + Ben.