It was so enjoyable to be reunited with Stephanie & Brian once again. Just look at all the fun we've had with them!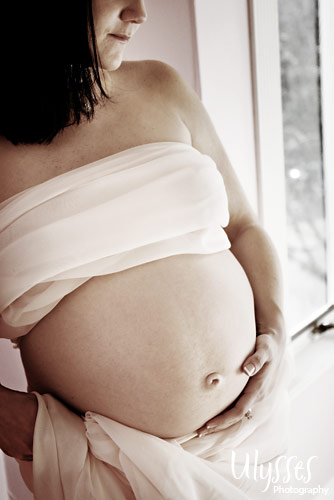 So there was no doubt that the maternity session would be just as pleasurable. The light filtering in through the windows of their baby's room provided much of the inspiration for the shoot. After shooting a few sets, we also got to meet and play with their three-year-old boxer, Max, who was a bundle of energy that simply begged to be photographed, too. 🙂
Thanks so much, Stephanie & Brian, for being such a beautiful couple. It's a joy to see your growing family. We can't wait to meet Madison when she arrives!
Their online maternity session will be available very soon in the "Client Proofs" section of our main site. Simply provide your email address and password for entry (available only via Stephanie & Brian). For those that get to see the images, we'd love to hear from you about your favorites by clicking on the "Comments" link immediately below.
(Click the above image to see a larger version.)