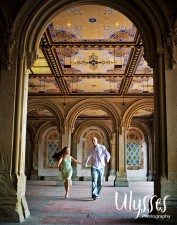 Melissa & Bo have been so incredibly busy working and getting ready for their upcoming wedding that it was high time they got together for a nice date together to simply enjoy some time together. We couldn't believe how well the day worked out for them.
Both Melissa and Bo were all smiles and energy for us and wonderfully emotive. We had to WORK to keep up with Melissa because her gorgeous expressions would change so quickly. It was great! Best of all, they were really into one another, without any nervousness about showing their affection in front of the cameras. We had a fantastic time with them and can't wait for their wedding day at the Eagle's Nest.
Melissa & Bo, thanks for a GREAT time! You were awesome. Enjoy these preview photos while we prepare your entire gallery for you. It will be available very soon in the "Client Proofs" section of our main website.
(Click any image to see a larger version. To navigate,
hover mouse over left or right side of a large image and click.)