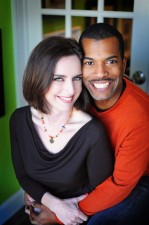 Sometimes it's hard to believe, but Jenni and I are celebrating our 19th anniversary of marriage! We can honestly say that as the years have rolled by, we've come to appreciate one another ever more. And that appreciation has led to an even deeper love and devotion. The way we look at it, 19 years isn't really so much time when what you really want to do is spend an eternity together. Still, we can offer the following little tips that have helped us:
Give your marriage everything you've got. It's worth every bit of the time and energy you put into your union.
Make sure you show and tell one another OFTEN how much you love one another.
A successful marriage requires two great forgivers.
Trust me, the few short & sweet points above will keep you working at it for years. Let us know how things are going for you!
For those waiting to see previews from recent weddings, many thanks for your patience. We'll be back soon with lots to share. But today I'm going to spend a bit of time with my honey on our anniversary day.  🙂