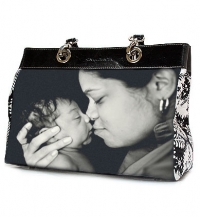 We are constantly on the lookout for the very best products to offer our clients to show off their gorgeous images. Therefore, we are very excited to say that Ulysses Photography has just been selected by LA-based designer Gina Alexander to carry her handbags!
The quality of these handcrafted photo bags is outstanding. In fact, Gina Alexander bags are carried by many celebrities, including Oprah, Penelope Cruz, Halle Berry, Sharon Stone, Faith Hill, Kelly Ripa, The Black-Eyed Peas, Jennifer Lopez, Alicia Keys, Usher, Elizabeth Taylor, and Queen Latifah.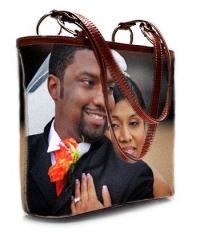 Gina Alexander also donates a portion of every handbag sold to the charity Hope for Children, committed to assisting families interested in adoption without the financial means to accomplish it (just in case you needed another reason to get one of these amazing bags!)
These beautiful designer photo bags are a perfect way to showcase your adorable children, or artistic wedding or portrait images. They would also be a very unique and appreciated gift.
Samples are coming soon, and these bags will be available shortly through our online cart. If you have questions or would like more information, please contact us by email or phone.