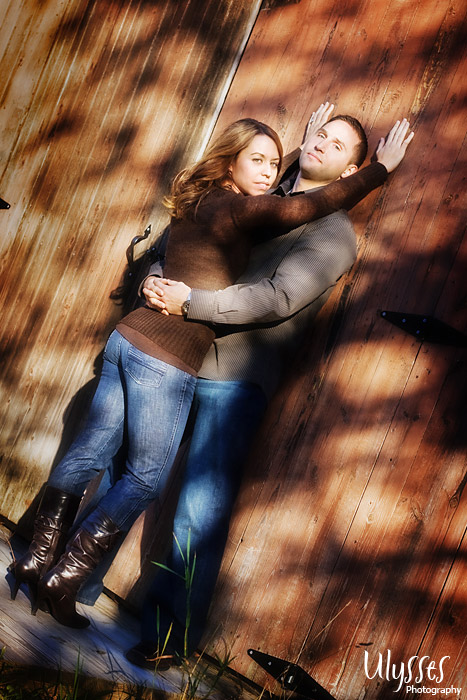 It's been an awesome week for photography! We were especially looking forward to Kim & Eric's e-session because we've known Kim for some time, having already photographed several of her friends' weddings. We wanted to shout about it when they asked us to be their photographers! But thankfully, we contained ourselves so they wouldn't think we were completely crazy. However, we do believe this fantastic couple will be shouting about it to their friends when they get to see their photos!
(Click image to see a larger version.)
Early in the session, Kimberly said, "This feels like a fashion shoot." Yep!!… that was exactly the idea, and we had such a blast with them. We met at a gorgeous location overlooking a beautiful autumn-colored valley, just the right setting for this affectionate couple. Their wedding in the summer of '08 at the Catlin Gardens will be another reunion of sorts for all of us, and we can't wait. 🙂
Keep your browsers pointed to our main website, as their online gallery is coming very soon to the "Client Proofs" area. And be sure to leave a comment either for Kim & Eric, or for us by clicking on the "Comments" link below. We love hearing from you.